Box of Blessings is a monthly subscription ​box service and gift shop.  
We curate and deliver to your door, every month, boxes filled with encouragement, hope,
handmade treasures and scripture inspired gifts to help you grow closer to God and share your faith!
Each monthly box is a thematic surprise box! 
It comprises 4 - 8 carefully selected items, including books, devotionals,
journals,

handmade crafts, home décor, jewellery, wellness and self care items. 
Each box brings encouragement to strengthen devotional practice and faith. 
Our boxes include a handmade item every month, supporting Australian artisans and small businesses. 
Home decor, jewellery and self-care items that remind you to stay focused on God's word. 
10% of proceeds is donated to make a difference and share God's word.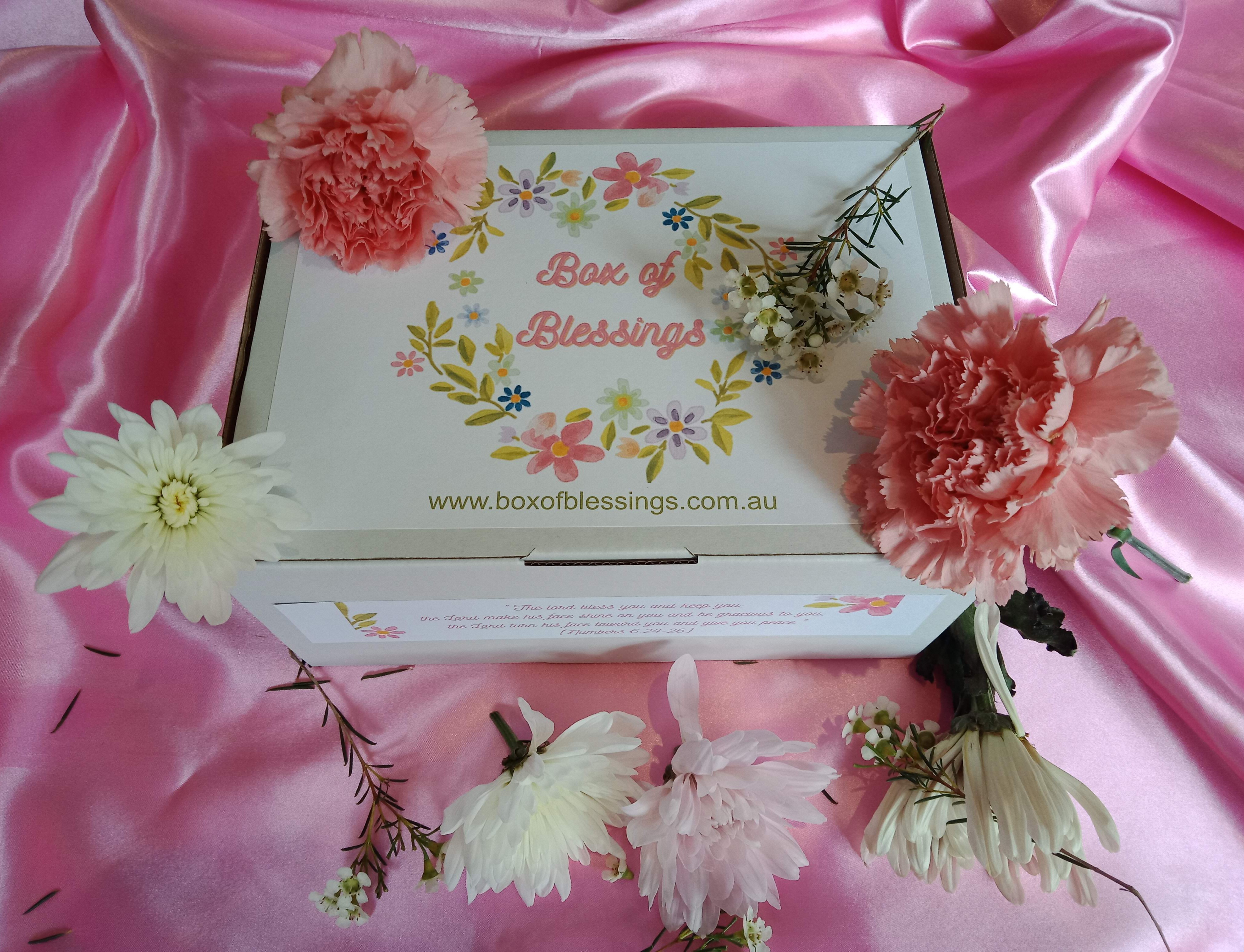 Purchasing a recurring subscription brings to you a beautiful box of curated gifts every month, with FREE DELIVERY included. You will not be locked into a contract and can cancel or skip deliveries at any time. 
GET SINGLE BOXES OR SPECIAL GIFTS
Purchase gift boxes and featured products available to purchase for yourself or to give as a gift!